In the process of embroidery production, the cloth embroidery is transferred to the laser cutting material which is easy to control the pattern by the traditional cutting mode.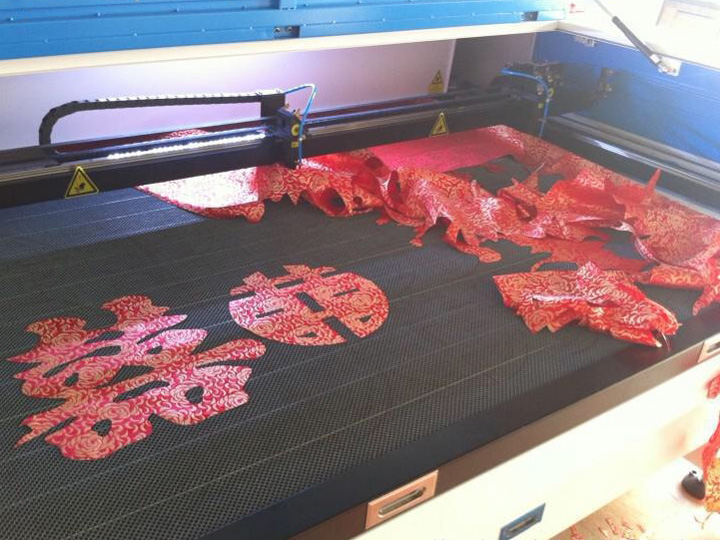 Compared with laser cutting stock under the knife mold material , with fine , no need to cut the edge , any output pattern and other advantages . But single head laser cutting stock does not fully meet the requirements of large-scale embroidery factory production.
STYLECNC has launched a preliminary patent protection bull efficient laser cutting machine. It can not only cut the material quantities of small format , is also capable of processing large format pieces , applicability is quite strong . Also in trademark production industry , laser cutting process along the border is gradually replacing the traditional manual processing methods earnest.
We can say , laser cutting machine in the textile industry, market prospects can be said to be enormous.