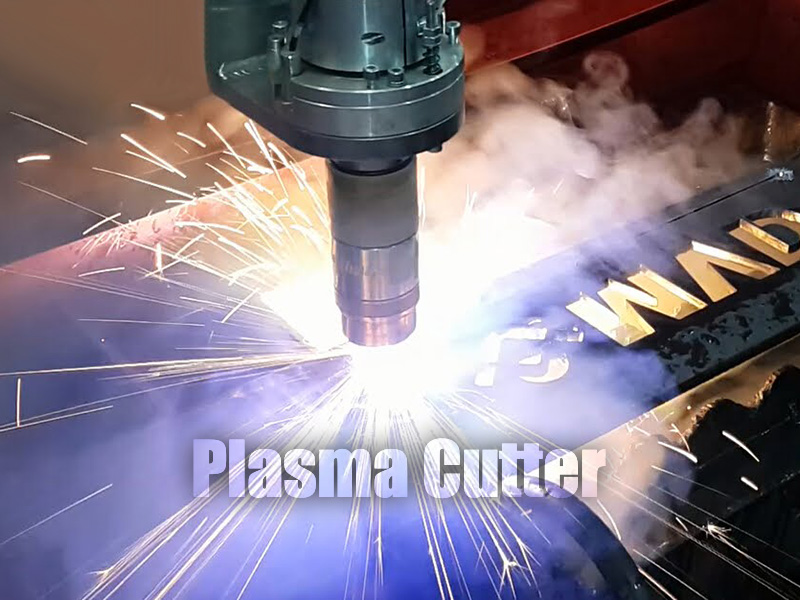 You always want to get the most economic benefit for every penny you spend. Today's economic situation requires employers to find every penny of profit. When it comes to investing in the best CNC plasma cutting machine, quality, durability, versatility and cost are all aspects that need to be considered. There are a large number of products on the market for us to choose from.
It's easy to spend money, but you have to know what you are looking for and what is the best option? You need a clear idea of the money you spend before you can make a wise decision, because it will affect our business plans for the next few years. When buying a CNC plasma cutting machine, you should ask yourself a few questions:
Is it durable and able to take on heavy tasks in the next few years?
Heavy-duty, combined, fully welded design is essential, and provides the most stable platform and accurate plasma cutting. Able to handle medium and thick steel plates, and withstand daily heavy work applications. The accuracy of the board is very important. The installation guide can help you ensure the best accuracy. If the cutting is not accurate, it will undoubtedly bring you economic losses.
Is the CNC plasma cutting machine flexible enough?
This is a necessary condition. Flexible design means that extension is allowed, and equipment functions can be appropriately increased according to business conditions. This will be a very cost-effective investment.
Is the plasma cutting speed fast enough?
CNC high-power AC brushless servo motor, helical rack and pinion drive and first-class speed and precision quality assurance. The ability to greatly increase productivity, faster response, shorter pre-streaming time and tighter software integration are very important factors.
How about the manufacturer's after-sales service?
Ensure that the purchased CNC plasma cutting machine manufacturer provides complete services and resources. Because the design, construction and service of the equipment directly affect your profitability.
Next, you need to understand some basics of CNC plasma cutter.
1. According to the quality requirements of cutting section, select the type of plasma power supply and manufacturers. Plasma cutting, due to melting mouth above the large, below small, cut section always have a certain slope, it is not as vertical as the flame cutting, which is a worldwide problem. Ordinary plasma, the slope of 15 degrees. Plasma power, according to the cutting section verticality, the cutting precision, normal plasma cutter, fine plasma cutter, laser plasma cutter. At the same time, the price is also very far.

2. Plasma power supply with inverter type and controllable silicon type, the former light weight.
3. Press the thickness of the sheet to be cut to select the plasma power supply current.
4. Plasma cable length, to consider the cutting process of the wide range of plasma torch and cut power distance. But the cable length, will reduce the arc perforation and cutting ability.
5. Temporary load rate considerations, the general domestic power supply in the 80% or so, a little better to reach 90% or even close to 100%. (temporary load rate is also called load duration, which means the ratio of the equipment to the full load of working hours).
6. Plasma power, can be used for manual cutting, can also be used with plasma cutter. In order to realize the cutting torch cutting machine clamping in CNC, purchasing should be required with straight shank with CNC cutting torch.