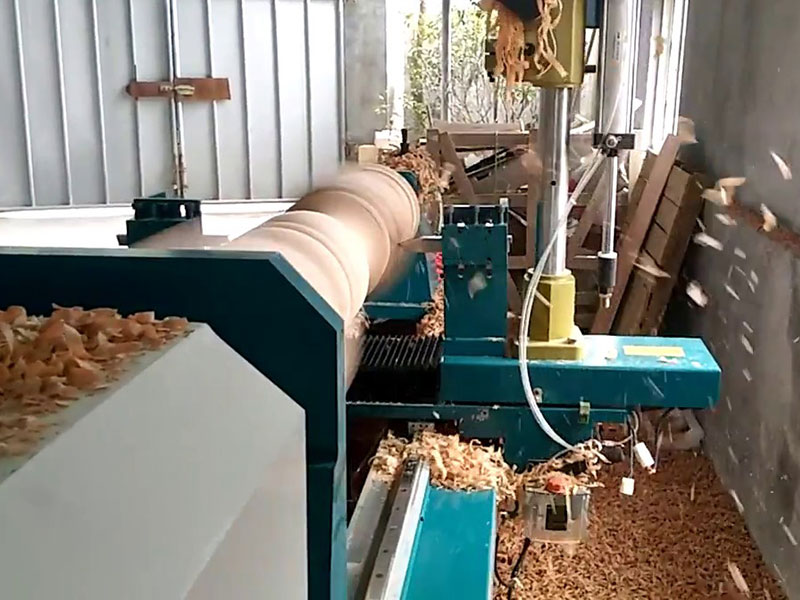 Where to Locate Your CNC Wood Lathe Machine?
Before you unpack your machine, select the area where you will use your lathe machine. There are no hard-and-fast rules for its location, but below are a few guidelines.
1. There should be an area around the machine suitable for the length of wood that you will be machining.
2. Adequate lighting. The better the lighting, the more accurate and safely you will be able to work
3. Solid floor. You should select a solid flat floor, preferably concrete or something similar.
4. Close to power source and dust collection.
Safety Operation for CNC Wood Lathe Machine
As with all machinery, there are certain hazards involved with the operation and use. Using it with caution will considerably lessen the possibility of personal injury. However, if normal safety precautions are overlooked or ignored, personal injury to the operator may result. If you have any questions relative to the installation and operation, do not use the equipment until you have contacted your supplying distributor.
Read carefully before operating the wood CNC lathe machine.
1. Keep the working area clean and be sure adequate lighting is available.
2. Do not wear loose clothing, gloves, bracelets, necklaces or ornaments. Wear face, eye, respiratory and body protection devices as indicated for the operation or environment.
3. Be sure that the power is disconnected from the machine before tools are serviced or an attachment is to be fitted or removed.
4. Never leave the machine with the power on.
5. Do not use dull, gummy or cracked cutting tools.
6. Be sure that the keys and adjusting wrenches have been removed and all the nuts and bolts are secured.
How to Maintenance a CNC Wood Lathe Machine?
As with CNC woodworking lathe machine, to ensure optimal performance you must conduct regular maintenance.
Daily Maintenance Operation
1. Clean the machine and lubricate unpainted surfaces with a wax. Wipe off any excess and buff with a dry polishing cloth. This will reduce the likelihood of rust forming.
2. Check cutter teeth for chips and dullness.
3. Generally inspect the machine for damage and loose or worn parts.
4. Collets and spindle collet hole must be cleaned regularly. Ensure that the slots in the collets are free of sawdust, as sawdust builds up and will stop the collet compressing. If the collet or spindle hole is not clean, the router bit may not run true, and this will affect the performance of your machine.
Weekly Maintenance Operation
1. Clean the cutters.
2. Check cutter teeth for chips and dullness.
3. Generally inspect the machine for damage and loose or worn parts.
4. Check the dust extraction for blockages and any large bits that could cause blockages.