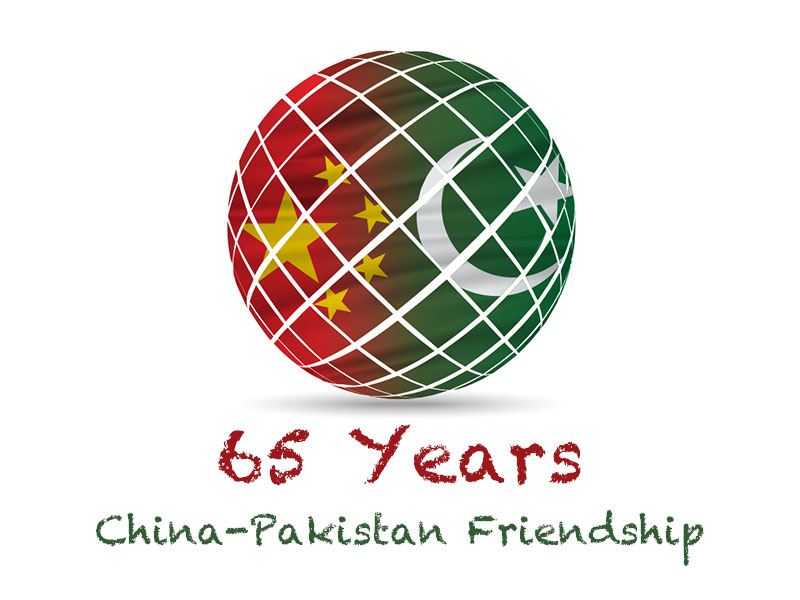 China and Pakistan are celebrating 2016 as the year of friendship to mark 65 years of strategic partnership, this will accelerate the economic cooperation, defense cooperation, nuclear cooperation and cultural relations of two countries.
The two countries have prepared a number of events to celebrate the anniversary of their friendship, which is unique in many ways in the recent history of state-to-state and people-to-people relations.
Chinese music, song, dance, and acrobatics are on offer in Islamabad, capital of Pakistan, as the two countries celebrate 65 years of diplomatic relations.
To observe the significant moment, a gala was staged at the Pak-China Friendship Center Sunday. Sun Weidong, China's Ambassador to Pakistan, opened the event with a speech emphasizing the importance of cultural exchange.
The friendly relationship has been described over the years by the leaderships of the two countries as all-weather, time-tested, deeper than the oceans and higher than Himalayas, sweeter than honey, and lately, as strategic and stronger than steel. These expressions are not simple cliches but truly reflect the strength, depth and maturity of the relationship constructed over the last 65 years.
Evolution of this extraordinary relationship owes its genesis to the vision of the leadership of the two countries, who based the relationship on the principles of peaceful co-existence, commonality of interests, and shared perceptions on regional and global developments.
On May 21, 1951, China and Pakistan established formal diplomatic relations. Pakistan was one of the first countries to recognise China. This opened a new chapter of history of bilateral friendly cooperation. To develop China-Pakistan strategic partnership has won sincere support from both leaders and peoples.
As friendly neighbours, China and Pakistan maintain close communication and coordination on international and regional issues of common concerns. China has always firmly supported Pakistan's development and implementation of anti-terrorism security strategy based on its national conditions.
Pakistan firmly supports China on the issues of Taiwan, Tibet, Xinjiang and other issues concerning China's core interests. China also firmly supports Pakistan in safeguarding its independence, sovereignty and territorial integrity.
Leaders of two nations have frequently exchanged visits in recent years. President Mamnoon Hussain and Prime Minister Nawaz Sharif have visited China twice and reached important consensus with Chinese leaders on bilateral relations and other major issues.
Economic cooperation:
China has become Pakistan's second largest trading partner, while Pakistan becomes China's largest investment destination in South Asia with total bilateral trade reached at 18 billion US dollars. Positive developments were registered in previous years as trade volume between the two sides grew from $5.7bn to $100.11bn during a 15-year period from 2000 to 2015 while total value of contracts signed between the two in this period went from $1.8bn to $150.8bn. The construction of 46 billion US dollars China-Pakistan Economic Corridor (CPEC) is progressing well and covers all areas including energy, finance, information and communications
Defense cooperation:
In the field of defence, China has extended invaluable cooperation that extends to all three services. It has assisted Pakistan in setting up Pakistan Aeronautical Complex, Heavy Industries Taxila, several production lines in the Pakistan Ordnance Factories, and maritime projects for the navy and missile factories. The Pakistan Aeronautical Complex at Kamra, Heavy Forge and Foundry, Heavy Mechanical Complex, Heavy Re-build Factory at Taxila and Pakistan Steel Mill at Karachi are more such examples. The production of JF-17 Thunder fighter aircraft at Aeronautical Complex Kamra stands out as a monumental cooperation between the two countries.
Nuclear cooperation:
China has been a strong vocal and avid supporter of Pakistan's nuclear power generation for peaceful purposes. CHASNUPP-I is the commercial nuclear power plant in Punjab set up with Chinese assistance by its CNNC (China National Nuclear Corporation) under International Atomic Energy Agency (IAEA) safeguards. Construction of CHASNUPP-II started in December 2005.
Cultural relations:
Both states have given importance to cultural relations to increase people-to-people cooperation through exchange of cultural troupes. China appreciates Pakistan's effort to expand Chinese language and Confucius Institutes in Pakistan.
In the future, with the deepening of economic cooperation, it is bound to accelerate the development of CNC router machine, and increase the export orders of CNC router machine.