Many customers ask why there is such a big price gap between CNC wood routers with the same configuration? Regarding this issue, we will explain separately for hardware and software below.
Machine Structure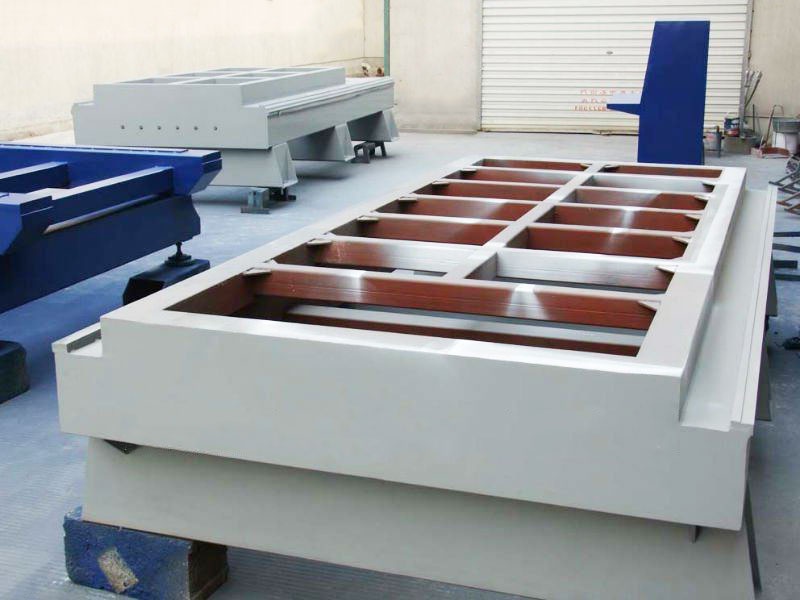 The steel materials used in STYLECNC machines are all standard products, and there are strict requirements according to the load-bearing standards of steel materials in different parts.
All STYLECNC machine beds have been subjected to vibration failure treatment, and part of the bed has undergone strict tempering and annealing treatment. This treatment is to release the hard power of steel to the maximum and reduce the deformation coefficient of the bed.
In addition, after the hard force of the bed is released, it is processed by a five-axis gantry milling machine and a large milling machine, and the bed has high precision. Only after bed processing can it withstand long-term use without losing precision.
Parts & Accessories
A wood CNC machine is made up of various accessories and components. Different brands and manufacturers, the price of hardware will vary greatly, and of course the quality will also vary too much. If you buy a cheap machine, the cutting accuracy is okay when you first use it, but after a period of time, the cutting accuracy will be worse than before. Therefore, when purchasing, you must not only pay attention to the price, but also pay attention to the quality of the hardware.
Assembly Standard
In STYLECNC sculpture between locomotive as you can see, each machine assembly is inseparable from the various measuring tool, rather than by the feeling of assembly assembly machine, it is only through strict checks can assemble the qualified machine assembly, and late in the use of the machine will not appear in the process of deadly hot issues.
Electric Circuit
The types and components of electric circuits also affect the service life of the machine and the price, these are also the buyer pay little attention to projects.
To sum up, even if the same configuration of CNC wood router, the price gap is big, is affected by a lot of detail levels.